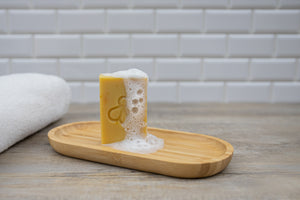 Get acquainted with Bee Body
---
Why honey and beeswax?
Hydrating Long-lasting Sustainable
At Bee Body, we are passionate about creating natural skincare products inspired by the beauty and wisdom of bees.
Our products are loaded with organic oils, luscious butters, raw honey straight from our own hives and pure Australian beeswax.
But don't just take our word for it – take a leap into the hive and feel the sweet difference for yourself!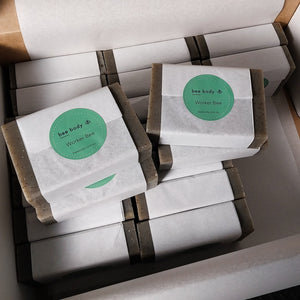 BULK SOAP DISCOUNT
Who doesn't love a good deal?
Get ready to save when you shop our amazing soaps!
Purchase 10 or more of our soaps, whether it's a combination of different soap bars or the same ones, and enjoy a sizeable 15% discount. 
It's the perfect opportunity to stock up on more soaps and indulge in the scents, suds and cleansing goodness they bring.  
The discount will be automatically applied at checkout.
Shop Now
Honey drizzlers now available!
Get ready to drizzle in style because our honey drizzlers are finally here! 
Experience the sweetness like never before with our handcrafted drizzlers, proudly made right here in Victoria.
shop now